Titleist are excited to reveal the latest Pro V1 and Pro V1x balls for 2017. Featuring the most sophisticated and intricate technologies, these products are set to provide every golfer with the highest quality and levels of consistency.
The overwhelming choice of players at every level of competitive golf and the best-selling models around the world, Pro V1 and Pro V1x continually set the standard for golf ball performance through relentless research and development innovation, and an industry-leading manufacturing process.
New Pro V1 and Pro V1x
· The longest Pro V1 ever, 2017 Pro V1 has been reengineered with a Next Generation 2.0 ZG Process Core that delivers longer distance on all shots through lower long game spin and faster ball speed, while maintaining the very soft feel and superior short-game performance that Pro V1 players demand. A new spherically tiled 352 tetrahedral dimple design produces a penetrating trajectory with even more consistent flight.
· The extraordinary distance of the 2017 Pro V1x, featuring a ZG Process Dual Core, is enhanced by a new spherically tiled 328 tetrahedral dimple design that produces a high trajectory with its most consistent flight ever.
· 2017 Pro V1 and Pro V1x continue to deliver superior short game scoring performance. The soft Urethane Elastomer cover system used on both models is precisely formulated to deliver Drop-and-Stop greenside control with soft feel, providing golfers with the performance and confidence to hit it closer to the hole. The soft Urethane Elastomer cover, created by a chemical reaction that takes place during the casting process, also provides long-lasting durability throughout the course of play.
· Choosing between the total performance of Pro V1 and Pro V1x, golfers will notice differences in flight, feel and spin. Pro V1 flies lower with a penetrating trajectory and feels softer. Pro V1x flies higher, has a slightly firmer feel, and spins more on iron shots.
· Every Pro V1 and Pro V1x is manufactured by Titleist associates in the company's state-of-the-art golf ball manufacturing facilities, to the highest performance and quality specifications in the industry. This investment in quality control ensures the most consistent performance from ball to ball, and dozen to dozen. This is critical to allowing golfers to consistently execute the same types of shots, round after round.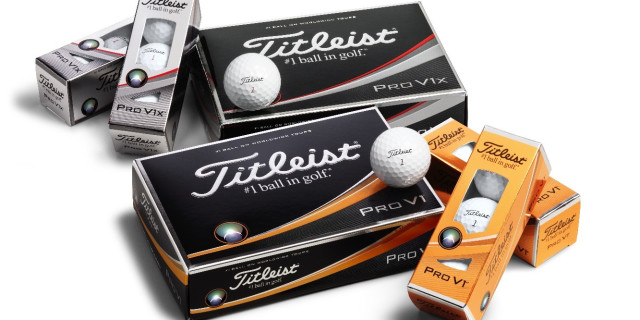 Michael Mahoney, Vice President, Titleist Golf Ball Marketing said: "Every time we set out to develop new Pro V1 and Pro V1x golf balls, our challenge is to set an even higher benchmark for golf ball performance.
"We are constantly in the field talking to golfers of all skill levels about what we can do to help them shoot lower scores. At the same time, the Titleist Golf Ball R&D and Operations teams are working together to develop new golf ball technologies that deliver performance golfers may not yet realise they need.
"It's because of this ownership and commitment at every step of the process that we're able to deliver meaningful performance improvements and make the best golf balls in the game even better."
Bill Morgan, Senior Vice President, Titleist Golf Ball R&D, said: "No matter their playing ability, golfers have a simple choice when it comes to selecting the best golf ball for their game.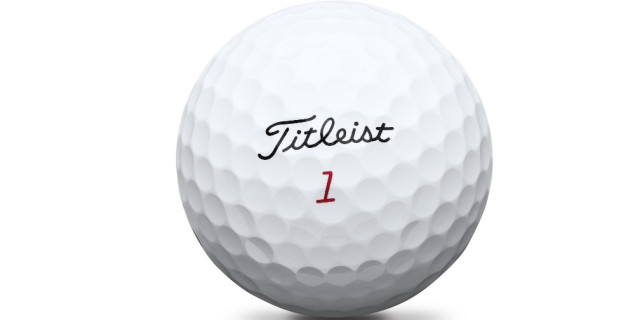 "Either Pro V1 or Pro V1x will give you the best opportunity to shoot your lowest score. The decision purely comes down to flight, feel and spin. As we've told the pros, while you may consider yourself a 'V' or an 'X' player, we think this is a great time for you to re-evaluate both Pro V1 and Pro V1x to see which 2017 model is the best fit for your game."
New Pro V1 and Pro V1x have achieved immediate validation and success across the worldwide professional tours. Jordan Spieth, playing new Pro V1x for the first time in competition, won the Australian Open in mid-November. Two weeks later, Brandon Stone played new Pro V1 in his victory at the European Tour's Alfred Dunhill Championship.
In total, more than 100 players worldwide have put the new models in play – including Adam Scott (Pro V1), Jimmy Walker (Pro V1x), Ian Poulter (Pro V1x), Thongchai Jaidee (Pro V1x), Kevin Kisner (Pro V1), Webb Simpson (Pro V1) and Charley Hoffmann (Pro V1) – since the tour seeding and validation process began on the PGA Tour in late October.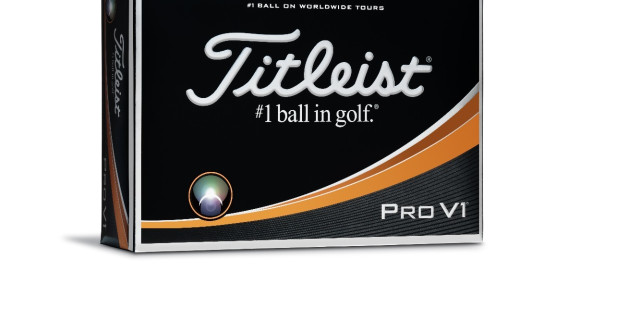 ADAM SCOTT: "I think the remarkable thing with the new Pro V1 is how far it goes now. I'm hitting it longer than I ever have but I also have that soft feel like when I grew up playing a balata golf ball – it's incredibly soft."
JORDAN SPIETH: "I put new Pro V1x in play in Australia and in the first week we won. What I noticed immediately was the improved flight. It held its line in the crosswinds better.
The testing and validation process for 2017 Pro V1 and Pro V1x included more than 80,000 golfers of all skill levels who received numerous iterations of prototypes throughout the rigorous two-year development process. This included six different double-blind prototype tests during the summer and fall of 2015 that were instrumental in determining the final 2017 designs.
For further information visit: www.Titleist.co.uk